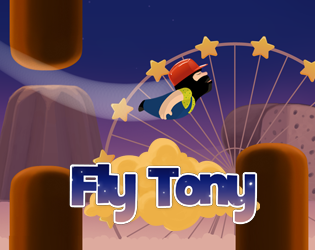 Fly Tony
Android link: https://play.google.com/store/apps/details?id=eu.b...
iOS link: http://goo.gl/SGeCMZ
Have you ever dreamt of Flying?
After a long day busy as a bee a dreamy nap is what you need to perk up.
But if you are Tony, life is hard even in dreams!
Tap to flap arms and dodge the chocolate hills. Will you make Tony's dream last longer and longer?
Challenge your friends in this addictive and funny game and crush their highscore!
Will you float like a butterfly or fall like a log?
Tony is the hero of our qix inspired game for mobile Kroms.
More info on www.balzo.eu or Balzo twitter :)
Available on